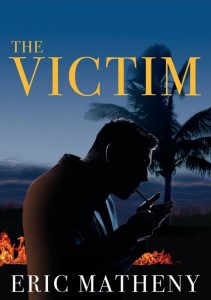 In the spring of 2003 on a desolate stretch of Arizona highway, Anton Mackey's life is changed forever.  A reckless decision to get behind the wheel when he was in no condition to drive spawned a moment that threatened to destroy everything the 21 year-old had spent his life working toward.  With the sun rising over the mountains and the inevitable onslaught of morning traffic that would make the highway less desolate, Anton made a decision to save himself; a decision that claimed the lives of two people.  Eleven years later, Anton is a rising star in the Miami criminal defense community. He is married and has an infant daughter.  He is earning a good living and steadily building a name for himself as an aggressive advocate for the accused.  Anton shares an office with veteran defense attorney, Jack Savarese.  A mentor of sorts, Anton strives to model his practice – and career – after Jack's.  A Miami criminal defense legend, Jack's accomplishments in the courtroom are second to none.  However, Jack remains burdened by a loss, a mentally-ill client from ten years earlier found guilty and sentenced to life in prison for the death of a troubled teen.

    When Daniella Avery, the beautiful wife of a man accused of a heinous act of domestic violence, comes into Anton's office seeking his services, Anton thinks he's landed a great case with a great fee.  But when he succumbs to temptation, he realizes that Daniella is a figure from his past.     Anton finds himself caught between the possibility of being exposed and the fact that his client – Daniella's husband – may be an innocent pawn in the victim's attempt to carry out her revenge against Anton.  As Anton struggles to balance defending his client while concealing the secret he has sought to forget, he uncovers the truth behind what really happened on that highway eleven years earlier.  The truth that may be connected to the conviction of an innocent man.
Many thanks to Book Publicity Services for introducing us to this author! This post contains an excerpt from Matheny's new book, THE VICTIM, and a Q&A with the author.
Eric Matheny is a criminal defense attorney who enjoys writing crime fiction, drawing from his experience working in the legal system. He has handled everything from DUI to murder. His latest novel The Victim was released on August 13, 2015, published by Zharmae.
If you are a fan of John Grisham, David Baldacci, and Harlan Coben, this may be your kind of novel.
THE VICTIM is a tense, fast-paced, legal thriller/psychological suspense novel that centers around a young defense attorney whose horrifying misdeed from his college days comes back to haunt him.
---
March 16, 2003 – Payson, Arizona
He thought he was dead.
Steam hissed from the crumpled front end of the RV that had folded accordion-style against the guardrail. His face stung from the punch of the airbag. His lungs burned from that awful talcum powder that drifted through the cabin as the bag deflated. The chemical dust, suspended in the air, seemed to be frozen in time.
His nose was numb and swollen. He tasted blood trickling down the back of his throat like a cocaine drip. He peered through the cracked windshield, his eyes adjusting to the reddish glow of a desert sunrise. The crushed-in hood had jarred upward. The chassis was off balance. The whole vehicle wobbled as he shifted his weight in his seat.
Oh my God.
He cranked the door handle and heaved his shoulder into it to pop it off the jamb. He hopped down onto the highway. The winds were heavy and dry, rustling the sage and scrub oaks that dotted the rugged landscape along the Beeline Highway. A sliver of fiery light barely illuminated the peaks of the Mazatal Mountains, which rose and fell against the horizon. Giant saguaros stood like sentries.
The back half of a red two-door sedan lay beneath the shredded front tires of the RV. Flattened like an aluminum can. On impact the RV must have bucked forward, rolling up onto the rear bumper of the smaller car, coming to rest on its roof. The significant weight of the RV crushed the sedan into something you might see stacked in a junkyard.
The highway was quiet. Just the rush of hot wind crackling the delicate spines of the sagebrush. He got his bearings quickly, the initial shock of the crash having passed. A sobering experience. Literally. Half a handle of Jack Daniels coursing through his veins had been replaced by something stronger.
Panic.
He saw long hair, a young female's. How he could tell her age by the back of her head, he would never know. Maybe by its length and sheen—bright, yellow-blond. Slick with blood. Her forehead propped on the steering wheel. The driver-side window blown out. The windshield was a shattered web.
The man beside her—or boy, he was arguably young—was out cold, his body positioned in the passenger's seat in a gimpy, off-kilter fashion. The passenger side had been thrust into the guardrail, which molded itself to the frame of the car. His head lolled against the door. Blood leaked from his ear and ran down his neck.
"Are you okay?" he screamed, although he knew he would get no reply. His voice resonated throughout the valley. "Hello?"
He braced himself against the ruined front end of the RV. He felt a surge of bile and whiskey come up in the back of his throat. He heaved forward but held it in. He was lightheaded.
Oh God, please let this be a dream. Oh God, please…this can't be happening, this can't be happening. This isn't happening. This isn't happening…
---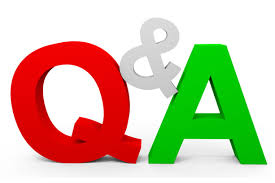 1. Who was your favorite character in THE VICTIM, and why?
Jack Savarese. He reminds me a bit of my grandfather. Also, in a story with so many flawed characters, he was truly a good person and a father figure to Anton when he desperately needed one.
2. Which character was the hardest to write?
Daniella, by far. Creating a character as cunning and complex as she was was a challenge. I had to delve into the darkest parts of my mind to create her devious authenticity.
3. With all your experience dealing with the justice system in Florida,
would you say truth is stranger than fiction? Can you elaborate on an
unusual case of yours?
Truth is always stranger than fiction. I had a case involving a Gypsy woman who befriending a drug addict and began doing palm readings for her. Through this process, the Gypsy woman managed to convince this drug addict to give her all of her possessions.
4. What did you do to celebrate once your book was published?
Can't recall exactly. I think the celebration was short-lived because the real work of getting the book edited began shortly after learning that it would be published.
5. Describe your writing routine; where do you work, any particular time
of day, do you listen to music?
I write at my desk during my work day. I try to hit 2000 words per day, and I can hit this in one shot during a slow day, or in little 400-500 word spurts throughout the day if I am busy. I also take down notes if I get an idea or some dialogue during the day. I try not to listen to music, too distracting.
6. Fill in the blank: If I had a million dollars, I would ___________.
Be debt free with hopefully enough left over to buy an Aston Martin.
7. Who is your favorite author?
John Grisham. He is the master of the legal thriller and a tremendous source of inspiration.
8. Do you have another book in the works? Will we see more of Anton
Mackey?
I am working on something. Whether Mackey comes back has yet to be determined.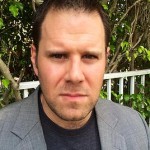 Visit Eric Matheny's website ! Want your own copy of THE VICTIM? You can pick it up [easyazon_link identifier="1943549117″ locale="US" nw="y" tag="gimmethatbook-20″]here[/easyazon_link].