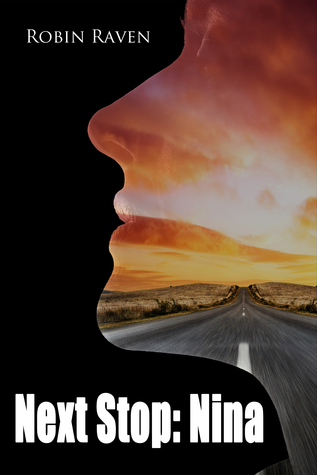 Nina never was one who felt comfortable in this world. As she struggles to cope with the pain of her present and past, the young girl's life is changed through the beauty of art. When Nina grows up and winds up in over her head in a dark place, she finds herself somehow transported to another time when nothing is quite what it seems. She must fight the horrors of her past all over again. Along the way, she faces greater challenges than she imagined. This is a character-driven novel with a heroine who faces life, love, and overcoming suicidal depression on her own terms.
Many thanks to the author for providing me with this review copy!
NEXT STOP: NINA is a book that will touch your emotions and send you into high and low places. I cringed when I read about Nina's childhood and how innocent she was, always trying to forgive her abusive father. She feels she is never good enough, pretty enough, or strong enough to continue living, and considers suicide.
As she prepares to leave this world forever, something happens, and she finds herself back at home, talking to her beloved brother. Nina's mental age and her physical age and appearance are very different. Has she gone back in time? Is this a hallucination or a dream?
The story continues with Nina trying to change the events of her past (and more depressing details about her life are revealed). She realizes that some events are always meant to be, and while this is heart wrenching to her, she understands she can grow and become a better person. She turns to philanthropic gestures, trying to help others by volunteering her time and seeing the light within herself grow.
Her first sense of true happiness occurs when she befriends a girl in school that no one ever talked to, in her "past life". They become best friends and share many years together, bringing Nina more happiness and confidence.
One of Nina's lifelong dreams was to meet an artist  whose painting made an impact on her during her darkest times. To her endless surprise, once she finally does meet him at an event, they hit it off and eventually fall in love. She self-sabotages the relationship and they break up. At this point I became frustrated with Nina, because her lack of confidence and poor communication was really the issue.
All of a sudden, we find Nina as a young girl again, realizing she has to live her life over yet again, experiencing all the tragedy and loss. Her interactions with others are different and things don't go as they did during her first reincarnation. As she repeats things she develops a kind of Groundhog Day attitude towards herself, learning to accept things, and learning to change for the better.
Her interaction with Leonard (the artist) develops again in a slightly different way; and we can see the shift in each of the characters as more layers are added to the story. This is the main takeaway of NEXT STOP: NINA — growth and acceptance. Nina still shows lack of communication skills at times, which I suppose was integral in showing just how deeply depressed her character was; but the scenes where all was good between Nina and Leonard were tender and sweet.
As I mulled over the story I wondered if the "back in time" was really just a hallucination or something more sci-fi. There is a sort of explanation towards the 75% mark, but it is vague and unsatisfying, coming from a mostly undeveloped character that seems to be out of place.  I wasn't sure what to do with that part of the story, and eventually I shrugged and kept on reading to see how the latest incarnation of Nina and Len would turn out.
It is easy for the reader to feel the heartbreak of Nina's world; as author Robin Raven illustrates that beautifully. Reading about the tragedy in her life the first time was awful, and reading about it again, even though you knew how it would turn out, was no less horrifying the second or third time.
This was a book with an unusual premise and a positive message. Read it for yourself to discover if love truly saves the day for Nina. You can get your own copy [easyazon_link identifier="0692406298″ locale="US" nw="y" tag="gimmethatbook-20″]here[/easyazon_link].