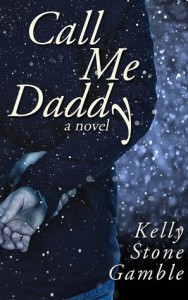 Cass Adams comes from a long line of crazy, and she fears passing that on to her unborn child. Also, she's run over Roland and Clay's surprise half brother Britt, landing him in the hospital. With her inner demons coming out to haunt her, she doesn't know if she should keep the baby.
Clay Adams has his own decisions to make. His half brother shows up to tell him their father, Freddy, is still alive but needs a liver transplant. When Freddy blew out of town thirty-five years ago, secrets were buried. But it's time for them to be dug up, because only then can Clay hope to lay the past to rest.

Call Me Daddy is a story of family, the secrets they keep, and to what lengths someone would go to protect them.
This sequel to They Call Me Crazy can be read as a standalone novel.
Thanks to the author for gifting me this book for review!
Cass Adams has run over a man in the street while driving home one night.  Little does she know that the accident will set things into motion that could destroy her family and everything she knows to be true about them.
Cass is still crazy, but a bit more grounded. Clay still turns to his worms for comfort, and Cass' sister Lola is surprisingly big-hearted. Lots of great character exposition here; this is one of my favorite aspects of the book. We read about Roland's family, learn about new additions to it (both welcome and unwelcome), and find out Cass is pregnant. Her ruminations on whether she would be a good mom or not are very touching and down to earth. She wants to do the right thing but she's not sure if she has it in her. As a matter of fact, most of the characters want to do the same – there's a theme here in CALL ME DADDY.
Each person has something that they need to do, and they all struggle with the decision. Events from the past are explained, and we get to learn more about evil dead husband Roland. Clay's father, Freddie, is evil also – I hated him from the beginning. Fantastic work on the author's part to create such a heinous and dislikable man! I was truly on the edge of my seat towards the end of the book to see what Lola and Clay were going to do about his "need". Plus, I was prepared to start yelling at these fictional characters if they made the "wrong" decision.
Kelly Stone Gamble is an accomplished writer, blending dark humor, family drama, and oddball situations together in a way that is smooth and fascinating. It's quite easy to become invested in the plot from the first few pages, and you will remain hooked until the end. It's always a pleasure to spend time with Cass Adams, and I hope to see more of her soon.
Want your own copy? You can pick it up [easyazon_link identifier="B01LWJGQ37″ locale="US" nw="y" tag="gimmethatbook-20″]here[/easyazon_link].