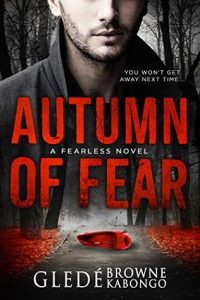 An ambitious girl with a promising future, a charming manipulator with a diabolical secret—the truth will destroy them both .
When college student Abbie Cooper wakes up in a hospital bed barely alive after a violent assault, her world comes crashing down. She has no memory of the attack or her assailant, and no idea how she ended up in the Emergency Room.
As she grapples with the horrific aftermath, Abbie is determined to uncover the truth about what happened that night. But to catch a monster, she must piece together the events in the weeks leading up to the assault. Why did charming senior Spencer Rossdale take a sudden interest in her, and why did her quiet study group partner Justin Tate want to meet with her alone?
The deeper Abbie digs into the events leading up to that fateful night, the more she unravels a stunning web of lies that stretch back decades. Revealing them will change everything but the truth is the least of Abbie's problems. A vicious predator is watching her, and he's willing to kill to protect his secret.
Thanks to the author for giving me this ARC in exchange for an honest review! Abbie Cooper is enveloped in intrigue again when she is the victim of an accident. Unfortunately, she cannot remember what happened. We follow her journey in flashbacks and present day as the author takes us into Abbie's life.  Once you get used to switching  back and forth from the past to the present, the book flows smoothly. The tension mounts as we get closer to the day of the accident, and we learn about some difficult decisions she needs to make. Loyal friend Ty is at Abbie's side, which frustrates his girlfriend (whom I love to hate!). Former acquaintances attempt to break Abbie's tight control of her personal life, and it seems as though no one can be trusted.
Kabongo's writing style is easy to read, and the suspense quietly builds until everything implodes. Abbie needs to make a life changing decision that will hit home with a lot of readers. I cannot say that I am happy with the way this part of the story turned out, but I know the author has her next book in mind and this twist will be a large part of that story.
The character of Abbie Cooper is growing and maturing. She is letting others get close to her and understands that sometime life throws a curve ball at you. The events taking place in Autumn of Fear are believable for the most part. This was a thoroughly enjoyable read and I look forward to see what adventures Abbie will experience in the next chapter of her life.
Want your own copy? You can pick it up [easyazon_link identifier="0692082611″ locale="US" nw="y" tag="gimmethatbook-20″]here[/easyazon_link].