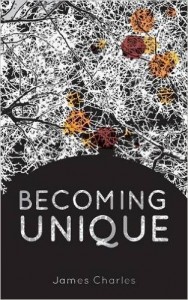 Becoming Unique is a moving and informative account of one man's journey towards Autism Spectrum Disorder. Whilst delivering practical and constructive advice for those living with autism, Charles also examines the positive attributes of the disorder, which he calls a diffability. Becoming Unique is also a story of faith, as Charles examined his relationship with God and how he made peace with his diagnosis. A rare and valuable first-person narrative about living with autism, James Charles' story will stay with the reader forever.
James Charles grew up in County Leitrim, Ireland to a family of seven children.  In Ireland James received his education and a good awareness of the Catholic faith.  James moved to England aged 20, but never considered himself an immigrant due to England being the country of his birth.  Despite that, James had difficulty with people understanding his Irish accent and frequently changed jobs within his first year in England.  James began to feel more like his old friends still living in Ireland, when he started college part-time in September 1987 and a few months later he worked as a care worker in a hospital caring for adults with learning disabilities and this was to influence much of his career.
After a few years in care work, James quit concentrating on being a full-time student and where he gained a Higher National Diploma (HND) in Public Administration.  However James returned to Ireland in 1992 due to limited job opportunities in Luton and being unable to get a further grant to complete his degree.  James was a full-time student in 1993 at University College Cork (UCC), where he hoped to gain a Bachelor in Social Science degree with the aim of becoming a Social Worker.  While James succeeded in England working on continuous assessments and no exams, James faced the exam nightmare just like when he was a boy, resulting only remaining a year at UCC.  Yet James remained living in Cork prior to returning to England in 1995.
James returned to care work, but this time in mental health care settings in London.  James would later say "it was not exactly an experience of being thrown in the deep end", as James had experience of people with mental health problems both when working in learning disabilities but also through people he got to know over the years.  After six months James was finished agency work in mental health and returned to one of his old jobs in July 1995.  James had no intention of further job moves and remained in his post as a care worker in learning disabilities, till he moved to Stafford to become a student nurse in mental in 1998.  It was here James met his future wife, James later said "she was the only stable thing in my life".  While James often had many struggles in more than twenty five years of working, ten of them years were spent working as a mental health nurse.  In 2008 James and his wife moved to one of the British islands, where they lived and worked for five years and it was while working here, it was discovered that James had Autistic Spectrum Disorder.
This is a book about a man who was bullied, a victim of discrimination and experienced difficulty on many occasions with his communication.  It is also about growing up in Ireland and like many James emigrated to England in the 1980's, as well as trying to integrate into the socialising environment.  As well as struggling with many changes, struggling with faith played a big part throughout his life, but the book also shows that faith is not through one religion.  The book looks at the challenges and misunderstandings faced by many Autistic people, even those on the so called high functioning Autistic spectrum.  Yet the book also looks at a future for Autism and what Autism can contribute to the world.
Becoming Unique is the voice of someone Autistic rather than the views of a clinical expert.  Having an Autistic voice is important, especially where many Autistic individuals often cannot communicate.  Becoming Unique also shows that Autistic individuals can have common interest like football and music, as this is shown in the Chapter Glasgow Celtic.  The book also shows that more work needs to be done to support Autistic individuals, but also many other individuals struggling with a disability.
Want your own copy? You can pick it up [easyazon_link identifier="1909477907″ locale="US" nw="y" tag="gimmethatbook-20″]here[/easyazon_link].