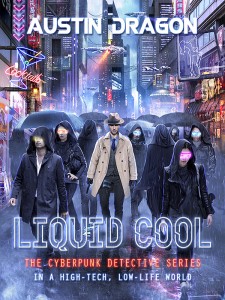 Liquid Cool: The Cyberpunk Detective Series
Science fiction is a popular genre and it has dozens of sub-genres. Cyberpunk is one of them—dystopian fiction succinctly described as "low life meets high tech." Often, it's a bleak future involving computers, virtual reality, hackers, and computer-human hybrids. Ironically, the genre came and went back in the 80s, launched by authors such as William Gibson and Bruce Sterling, but books in the sub-genre still sell today. From a literary standpoint, most books that claim to be cyberpunk—are not, and my cyberpunk detective series, Liquid Cool, is no different. For the general public, you say "cyberpunk" and they think of the classic Ridley Scott film Blade Runner or The Matrix.
My reason for creating my Liquid Cool series was quite simple: I wanted to write a fun science fiction series that is ongoing—each novel is a new case for our hero detective. Through it, I can explore a different issue or issues without having to create a whole series. It is the mirror opposite of my After Eden science fiction series, which is not devoid of humor, but it is very much not fun—it is after all the events leading up to, and including, World War III.
Liquid Cool is a wild and crazy detective series with hovercars, cyborgs, two-hundred-plus monolith skyscrapers, and people have not only colonized the moon, but Mars. It is my version of cyberpunk. The original cyberpunk of the 1980s envisioned a future (now) where corporations subplanted governments and ran society—well, we know better now. Despite, the propaganda of some, the exact opposite is true—government is bigger and more intrusive than any could have predicted. However, this science fiction series is set centuries in the future. In the Liquid Cool world, I replace the détente of the U.S. versus the Old Soviet Union, with a détente of governments and megacorporations, with we, the people, caught in between—and then we have the crime world. This is the serious setting of the world of Liquid Cool, but again we have the fun —action, laughs, more action, and more craziness.
Here are some early 5-star reviews:
"Lots of shooting, lots of crazy maniacs, lots of action and fun!"
"I loved this book. It takes place in the future, and what a weird future."
"A funny, intelligent (and sometimes crazy) main character…playing detective."
"Cool and Smooth."
"I had a hard time putting this book down to do things like sleeping and eating."
Want a free copy of the prequel? You can get it here. Liquid Cool, Blade Gunner, and NeuroDancer are all out now, too, so prepare to be thrilled with mystery, action, and laughs! But, don't get shot by a laser-pistol-packing cyber-punk on your way to the digital store. Enjoy!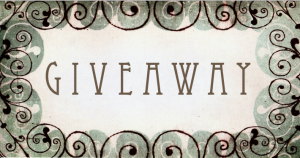 Let's not forget this awesome GIVEAWAY! Click here to enter – you can win a Kindle Paperwhite, a Kindle Fire, or a 10-book bundle! Be cool – enter the giveaway!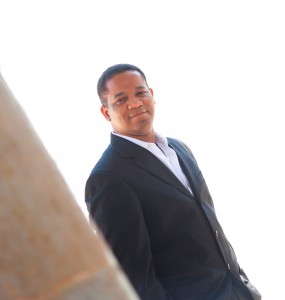 Author Bio
Austin Dragon is the author of the epic After Eden Series, the classic Sleepy Hollow Horrors, and the new cyberpunk detective series, Liquid Cool. He is a native New Yorker but has called Los Angeles, California home for more than twenty years. Words to describe him, in no particular order: U.S. Army, English teacher, one-time resident of Paris, political junkie, movie buff, campaign manager and staffer of presidential and gubernatorial campaigns, Fortune 500 corporate recruiter, renaissance man, and dreamer.
He is currently working on new books and series in science fiction, fantasy, and classic horror!