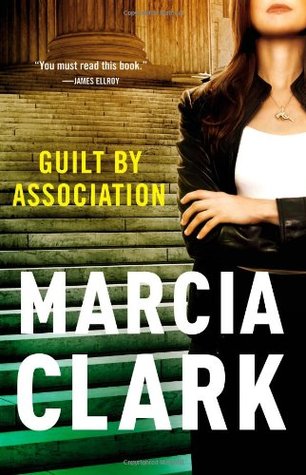 Thanks to NetGalley  for giving me this book in exchange for an honest review.
This book is number one in a series about fictitious Los Angeles DA Rachel Knight, who bends the law just a bit to help solve crimes. The cast of regulars wasn't too hard to keep up with, and their personalities were different enough that I didn't get them confused. That is a win. Second, the plot held my interest (her colleague is found violently dead under dubious circumstances) and it was mostly plausible. Her cop friends take her along to question suspects, and she uses HER contacts in the Justice Building to find short cuts and get inside information.
Her residence is in a high priced hotel, and there are a lot of scenes where she and her cronies are getting room service, boozing up at the hotel bar, and living luxuriously. This woman does NOT cook at home. In fact, I was annoyed at a plot point that had her car vandalized and her subsequent bemoaning the lack of funds to repair it. I actually said out loud to my Nook "Maybe if you didn't go to fancy restaurants so much you could save some cash! Nuke a frozen dinner for god's sake!"
Sumptuous dining aside, this debut novel had minimal courtroom drama, lots of sleazy and colorful characters, and was written smoothly, with wisecracks and pathos alike. Author Marcia Clark was the lead prosecutor in the OJ Simpson trial and knows the inside scoop. Think John Grisham, but less down-homey and more fast action. I'm curious to see which characters reappear in book #2. As of this writing there are four Rachel Knight books, and editions marked 1.5, 1.6, and 2.5. Number 4 was published this year, and I hope to get to it in a timely fashion. I'm really excited to find another series with a lead character I want to follow, a la John Sandford and Lee Child. No smarmy girl protagonist here; Knight is a strong woman.  This one is a "gimme" for sure.