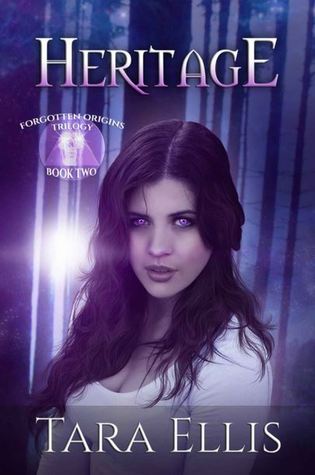 Heritage is book #2 of the Forgotten Origins trilogy, and it's much deeper and more detailed than Bloodlines, book #1.  The story picks up about a month after the pyramids have been activated, and the state is under martial law. Alex and Chris must reach out to the authorities and try to combat the forces of evil. The journey is difficult, as they are being stalked at every turn. Is Alex truly safe? Will she become a Shiner? And what of the mysterious Seth, of the Mudameere? His path keeps crossing Alex's, and she can't help but notice how handsome he is. Are they really on opposite sides…..or is their fate predetermined according to ancient Egyptian history?
Author Tara Ellis has done well with the plot exposition in Heritage. There is a great deal of action, the character development is more thorough, and the reader will learn about history and ancient beliefs, along with a bit of conspiracy theory. From the Pacific Northwest to a biodome built under the ocean, Alex and her crew will race against time to save the planet and try to convince the Nephilim that the human race should not be annihalated.
Some questions are answered, and new questions are posed. Hopefully, the answers to ALL questions will be revealed in the third and final book, Descent, published September 30th.
Click here to get your copy of Heritage, and here for Descent.