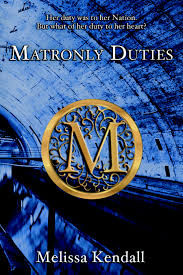 Hundreds of years after an asteroid slammed into Earth and sent it into a new ice age, what remains of the human race lives on in underground sanctuaries. Now, as the bicentennial anniversary of the impact approaches, a new leader prepares to take her place at the head of the government. At least, that's what she thinks.

Bethanie Greene's life has been planned out for her since the age of thirteen. Beautiful and intelligent, she's spent the last twelve years training to become the next Matron of the underground nation of Oceania. But when Bethanie is kidnapped by rogue extremists just six weeks shy of taking office, her world is turned upside down by the handsome stranger who rescues her.

Howard James' life has been the polar opposite of Bethanie's. Struggling to survive in a world where those in power wished he didn't exist, he harbors a deep-seated resentment of the government and all its representatives. Together with his unconventional family, he shows Bethanie a life she never knew was possible, while at the same time, opening her eyes to the injustices of the government she is meant to lead. But can she trust a stranger? And can a few days change everything she believes and desires? Against all odds, Bethanie must decide if her heart and her duties can coexist.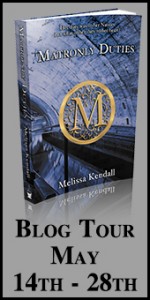 The office of Matron is the highest a girl can aspire to—but Bethanie learns that she is just a puppet of the government. Darkly manipulative and suspenseful, MATRONLY DUTIES is a book about learning to trust and learning to love.
Parts of this book reminded me of BREEDER by KB Hoyle. However, the government in this book is more threatening and controlling, and the romance aspect is detailed thoroughly, with quite a bit of love scenes. At times these scenes slowed down the action, but I can understand why the author created the plot this way; to develop Bethanie's growing feelings and to show the reader how she is growing as a person who thinks for herself.
There are close calls as the renegades are hunted by the government, and moments when we are unsure if Howard will come back alive. The world that Kendall creates is bleak and delightfully dystopian, with rules in place that control childbirth and love. Sex is viewed as "fornication" and taboo, and we see how Bethanie goes from prim and proper Matron, to a girl who falls in love, the old fashioned way. I found myself cheering for the family of Traditionalists who help Bethanie learn what life really means.  They were truly an oasis for the struggling girl, losing sight of everything she believed in for so many years.
I felt that there could have been a bit more character development when it came to Bethanie's office mates–her bodyguard and secretary. She seemed to trust them without question, and I waited for them to double cross her as she shared all her thoughts and hopes with them. No spoilers here–read the book to see how it all ends!
A fairly solid outing from Melissa Kendall, MATRONLY DUTIES is a quick read, one that will make you think about figureheads and the sacrifices they may have made to be where they are.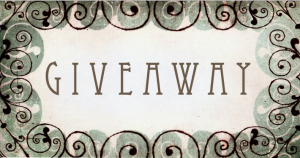 Want to enter the giveaway?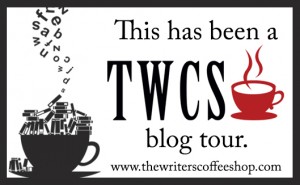 Thanks to The Writer's Coffee Shop for offering this book to me!
Want your own copy? You can pick it up here.
You can also visit the author's page here.