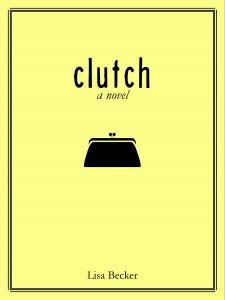 Clutch is the laugh-out-loud, chick lit story that chronicles the dating misadventures of Caroline Johnson, a single purse designer, who goes through a series of unsuccessful romantic relationships she compares to various styles of handbags – the "Hobo" starving artist, the "Diaper Bag" single dad, the "Briefcase" intense businessman, etc.  With her best friend, bar owner Mike by her side, the overly-accommodating Caroline drinks Chardonnay, puts her heart on the line, endures her share of unworthy suitors and finds the courage to stand up for the handbag style that embodies what she ultimately wants – the "Clutch" or someone to hold onto.
We are proud to present this Q&A with author Lisa Becker. The idea of "men as handbags" is a really funny and unique one, and I'm sure we can all identify with it one way or another! Enjoy this post, then go out and buy her book – click [easyazon_link identifier="0692489894″ locale="US" nw="y" tag="gimmethatbook-20″]here[/easyazon_link] to purchase it.
1) Could you tell us a bit about yourself?
I'm fortunate to have had a series of wonderful careers outside of writing including being a wife, mom, PR professional, college professor and community volunteer.   CLUTCH: A NOVEL is my 4th book.  The book actually started out as a screenplay that was optioned by a production company housed at one of the major movie studios summer 2014.  Unfortunately, it fell out of development.  I was eager to have this fun story with some of my favorite characters told, so I turned it into a short novel earlier this year.
2) What inspired you to write CLUTCH?
When I was writing the Click Trilogy, (Click: An Online Love Story, Double Click, Right Click) I was obsessed with NCIS reruns and would have the show on in the background as I wrote.  There was an episode when one of the characters mentioned that men were like purses – something useless to hang on a woman's arm.  I started thinking about how men are like handbags and the idea grew from there.
3) What advice do you have for women in search of their clutch?
In the modern classic film, "The Shawshank Redemption," Tim Robbins' character, Andy Dufresne, says to Morgan Freeman's Red, "Get busy living or get busy dying."  That quote comes to mind when I think about searching for the clutch.  If you feel like it's not going to happen, then just give up.  You heard me.  GIVE UP!   Just surrender to that notion that you'll end up alone.  If that is truly the case, do you want to spend the next 30, 40 or even 50+ years wallowing in misery?  Sitting around and lamenting your singleness?  Or are you going to get busy living?  Buy your own home!  Travel to all of the places you want to visit!  Adopt a child!  Write that novel!  Engage in hobbies and activities that bring you joy!
Chances are, when you start focusing on what will make you happy – not who will make you happy – you WILL be happy.  Happiness is evident and infectious.  Happiness makes you more interesting and more attractive to someone else.  And when that happens, you are more likely to meet the right person who is going to complement the amazing life you've created for yourself.
4) What are your plans for the future?
In addition to promoting the new book, I'm looking into making connections within the motion picture industry to try and get a movie version made.  I'm eager to see if there's interest from someone else on bringing this fun and quirky story to the big screen.  So if you happen to be a well-to-do movie producer looking to make a new romantic comedy, please get in touch!
5) How can readers connect with you?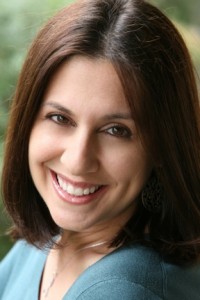 Lisa's Books: Click: An Online Love Story, Double Click, Right Click and clutch: a novel
Find Lisa: Facebook | Twitter  | Pinterest  | Web  | YouTube