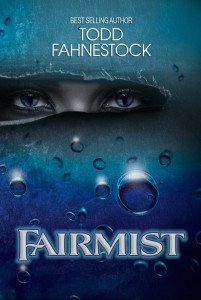 The Debt of the Blessed:

Within the Thiaran Empire, citizens put on jeweled masks and turn away from those who are taken. As long as one child is sacrificed each month to the Slinks and nobody interferes, their society will thrive.

But seventeen-year-old Grei's mind is alive with treason, and he plunges into the heart of a prophecy that will drive the Slinks back to their fiery dimension. All he must do is travel to the capitol city and sacrifice one last innocent. As Grei wrestles with the prophecy and battles those who would kill him, he hurtles toward his final decision: save the empire, or save his own soul.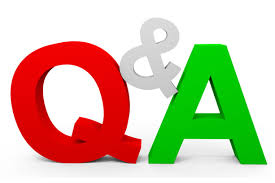 GTB was lucky enough to score an exclusive Q&A with author Todd Fahnestock! Here, he talks with us about his latest novel, FAIRMIST.
How did you come up with the idea for Fairmist?
Because of a girl. (Ain't that always the way?) Back when I thought up the concept for Fairmist, most things were driven by a girl or the thought of a girl. Love lost. Or love that was never had in the first place. Fairmist was about the latter. I was enthralled with this amazing, sensual woman when I was in college. We had a smattering of passionate nights, but never officially dated. And so I thought up the idea: What if this mystical woman really did want to be with me but couldn't because of a world-destroying prophecy that held her back? No spoilers here, as that's not how the prophecy ended up working in the later drafts of the novel, but it was what precipitated the story.
Why Fairmist? Why not some other book?
The theme of the book is so applicable to our current world. And I love the medium of fantasy to give larger-than-life examples of our modern day troubles. Fairmist is all about lies and deception, and there are so many lies in our society. Some of them we swallow whole without ever questioning them. We accept the reality that is presented to us, go along with it just as long as it's familiar, even if it's terrible. It makes me think of that scene from the Batman movie The Dark Knight, where the Joker is talking about how people don't freak out if things go to plan, even if the plan is horrifying.
Tell me about the Ringblades.
The Ringblades were a surprise to me. There is a cadre of swordsmen/policemen in the story called the Highblades that are ubiquitous in the story. Highblades are all men, and one day while rough drafting in my friend's basement, the Ringblades popped up in the story as a counterpoint to the Highblades: an imperial cadre of assassins who are all women. Initially, I intended them to be cold-hearted and ruthless. In the end, they morphed into this wonderfully vulnerable and utterly badass group who care for each other and believe wholeheartedly in their mission in the world. They became integral to the story.
Who was the hardest character to write?
Grei, the protagonist, was by far the most difficult. In the early drafts, the side characters hijacked the novel. They were colorful and compelling and they stole the show. They drove all the action, which caused the novel to sag because the protagonist was just along for the ride. It put me in a pickle that took me fourteen drafts to fix. It was a growth moment for me as a writer. These days, I keep a close eye on my side characters. If they start taking over I either lash them to the novel's purpose or thrust them into the protagonist role to see how they like it.
Who was the easiest character to write?
Blevins leapt off the page from the start. He wrote himself, with his angry, uncaring attitude, his mystery, and his ultra competence. He would be the type of friend that would frustrate me to have, as he'd never commit to helping you with anything, but when you were totally in over your head, he would be the one to save you.
Who is your favorite author?
When I was a teenager, all I read was fantasy. Piers Anthony, Terry Brooks and Margaret Weis & Tracy Hickman were my favorites. These days, I have favorites for different genres. George R. R. Martin is obviously a master storyteller. I'm in awe of what he has done with Game of Thrones…assuming he brings it to a satisfying conclusion. It is going to be an amazing trick if he pulls all of those epic storylines together. Of course, he might solve that problem by just killing off all the characters until he's down to one and stick their banner in the Iron Throne. I'd have to say, though, that the writer I admire most right now is John Hart. I enjoyed his first two novels, King of Lies and Down River. They were top notch. But his third novel, The Last Child, transcended the genre. It blew me away. I was in such awe of this masterpiece that I dreaded his fourth novel coming out. I was sure it couldn't possibly stack up to The Last Child, and I didn't want John Hart to fall from the pedestal upon which I'd put him. But I was wrong. Iron House was even better. That is an incredible feat to achieve. Now I dread his fifth novel coming out.
If you had a million dollars and had to spend it, what would you buy?
Ha ha! Wow. Well, I'm a Dad, so my first thought is to set up robust college funds for my kids. Boring, I know. But that's what I'd do first. Second, I'd take my wife to a tropical island for a month, if I could pull her away from her job, which she loves. Third, I'd reward my amazing friends for their contributions to Fairmist and my forthcoming middle-grade book, The Wishing World (Starscape, fall of 2016). I'd hire my Creative Diplomat/PR Manager, Jaclyn McDonald, full time and hopefully entice Liana Holmberg, the freelance editor who worked on The Wishing World with me to work on all my projects with me. She's just flat-out amazing. I attribute the Starscape purchase of The Wishing World directly to her artful handling of me and my writing. I'm a writer who needs an editor, and editors who can provide Liana's kind of creative, novel-elevating work are rare.
So where does that put us? That's half a million at most. I can't put any in the bank? I think then I'd buy an enormous house in the mountains and rent our current house for an alternate stream of income. Then I'd buy a 1969 Camaro because I've always wanted one.
Where do you get your ideas?
These days, many of them come from my children. My upcoming middle-grade novel, The Wishing World, comes straight from them, either from my inspiration just watching and interacting with them, or actually from the ideas they have contributed to the story. They're both insanely creative, and it makes me grin every day. Also, I watch a lot of movies and almost always go off into a daydream when something vivid strikes me. I'll sit there in the movie theater creating a different story idea or a powerful scene in a book while I'm watching the movie's story play out on the screen.
Describe a writing routine.
My ideal writing routine: Get up, go for a 5 mile run. Shower. Rough draft for four hours per day for four days each week, generating 1,000 to 3,000 words each day. Aim to have 10,000 each week. On the fifth day, do marketing, correspondence, etc. Book signings or conferences on Saturday. Writers group and more rough drafting on Sunday.
My actual writing routine: Get up, sometimes go for a 3 mile run. Get back, think about writing. Shower. Go to work. Come home at 5:30. Go to Tae Kwon Do. Eat. Argue with children about homework. Put them to bed. Put myself to sleep watching The Big Bang Theory or Agents of Shield, Jessica Jones or Daredevil, or any of the amazing Marvel movies. Get up in the morning and wonder when I'm going to write. Reach the weekend with a gasp and start writing at 3:00 p.m. on Saturday. Have a flurry of rough drafting and cap off the weekend with 5,000 words. I'm fortunate to be prolific, otherwise I could never do this, have a day job, be a father and stay sane. (The sanity thing, of course, is still in question).
What are you working on next?
The Wishing World will come out from Starscape Books this fall, and I'm super-excited about it. It's a middle-grade novel about a whimsical, imaginative world where children transform into their ideal hero. The main character, Lorelei, is based on my daughter and her voice just flows out. She's driven, snarky and hilarious. When I go back over the story for editing purposes or just to review, I'll bust out laughing at things she says. I love Lorelei. I can't wait for the world to meet her.

Thanks to Todd Fahnestock for an awesome interview! Check out his website!
Want your own copy of FAIRMIST? You can pick it up [easyazon_link identifier="B00T0GQ64Y" locale="US" nw="y" tag="gimmethatbook-20″]here[/easyazon_link].