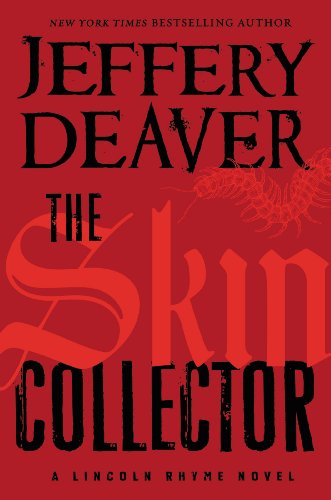 Lincoln Rhyme's 11th outing is about the same as the previous ones; the forensic genius is irascible and impatient, Amelia Sachs is tortured by claustrophobia and is still driving on the sidewalks of New York City, and there is a sicko murdering innocent people. The plot suggests that there is a link between aforementioned sicko and the Bone Collector, except this guy murders his victims by tattooing them and then injecting them with poison during the finishing touches.
I did learn more about tattooing, and I also learned not to go into the basement, no matter what was happening. I also came to the realization that if I never read the phrase "walk the grid" again, it would be too soon.
Subplots are many here: undercover cops at a funeral, (the deceased is Rhyme's nemesis The Watchman) Amelia struggling with the odd behavior of her "foster" daughter Pam, a view into the Skin Collector's family. I felt that the book dragged a great deal in spots and at times I had to force myself to keep going. Honestly, I felt that Billy Haven was a boring character.
Yes, there are the obligatory Deaver twists and turns in the plot, and then it doubles back on itself….but after I read the last page I felt nothing. Well, maybe some excitement that the ordeal was finally over and I could read something else.
I'd recommend this for hardcore Deaver fans only.