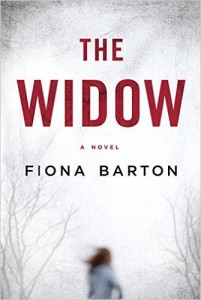 For fans of Gone Girl and The Girl on the Train, an electrifying thriller that will take you into the dark spaces that exist between a husband and a wife.

When the police started asking questions, Jean Taylor turned into a different woman. One who enabled her and her husband to carry on, when more bad things began to happen…
But that woman's husband died last week. And Jean doesn't have to be her anymore.

There's a lot Jean hasn't said over the years about the crime her husband was suspected of committing. She was too busy being the perfect wife, standing by her man while living with the accusing glares and the anonymous harassment.
Now there's no reason to stay quiet. There are people who want to hear her story. They want to know what it was like living with that man. She can tell them that there were secrets. There always are in a marriage.
The truth—that's all anyone wants. But the one lesson Jean has learned in the last few years is that she can make people believe anything…
Many thanks to NetGalley for offering this ARC to me!
One of the best things about THE WIDOW is that you don't really know what is happening until the very end. The unreliable narrators seem sympathetic, then horrid, then sympathetic again, until your emotions are all twisted this way and that. It's wonderful.
Both Jean and her husband Glen live a quiet life, despite Glen's "nonsense" (Jean's term for the Bad Thing that is the crux of the book). She is a quiet woman that can be manipulated; first Glen wraps her up in his little world, then the press cajoles her into giving a coveted interview. Jean's inner monologue shows a strong but conflicted personality, with a critical weakness that holds sway over her emotions until the last page.
Barton's writing style is smooth and her dialogue is easy to follow. There isn't an overload of characters to remember; the ones that are there are well developed. We learn about Jean and Glen's life together as each chapter goes by in the form of flashbacks, each one building upon the next until you are almost sure you know what is going to happen–then Barton leads you down a different path.
I completely, thoroughly, loved THE WIDOW.  Exploring the theme of "suburban life conceals dark secrets" (some a deeper hue than others) was glorious and satisfying.  We have all been that neighbor curious about the goings on next door, and perhaps some of us have been that friendly neighbor that slowly pulls away once misdeeds beget misgivings.
The sub plot of the manipulative reporter, worming her way into Jean's life and maybe even her heart, along with the beleaguered detective who brings the case home every night (to the constant disappointment of his wife) round out the story perfectly, and give the reader a respite from the subtle creepiness of Glen's "nonsense".
This is a story that you can (and will) devour in one or two sittings.  Fiona Barton is an author to be celebrated, discussed, and most importantly, supported. I loved her freshman effort and look forward to her next work.
Want your own copy? You can pick it up [easyazon_link identifier="1101990260″ locale="US" nw="y" tag="gimmethatbook-20″]here[/easyazon_link].