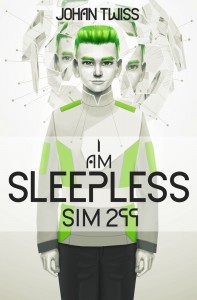 While the others slept, Aidan spent hours each night running sim after sim. Although he was only a twelve-year cadet, he had completed more simulations than any prime— ever.
"You are setting history," General Estrago told him. "No one has ever made it to the current simulation you are attempting. The other Masters and I are eager to see what comes next."
So was Aidan.
The planet Ethos is at war with a mysterious enemy known as the Splicers. Their only successful defense is the Prime Initiative. All newborns with the compatible genetic code are taken from their families and injected with the Prime Stimulus. Each child that survives the stimulus develops an extraordinary ability and is conscripted into the military for training.

After turning twelve, Aidan is moved to the upper-class at the Mount Fegorio training complex. His special gifts allow him unprecedented success in the virtual training simulations, advancing him further than any prime cadet in history. No one knows what lies after sim 299, not even Director Tuskin, the ruthless and reclusive ruler of their planet. But something, or someone, has been guiding Aidan there. If he can pass the final tests, he may discover the key to ending the Splicer War.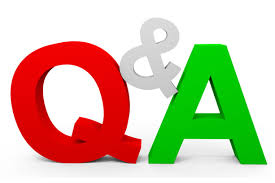 We had the honor of speaking with author Johan Twiss about his new book, I AM SLEEPLESS. In this post he answers a few questions about himself and his work.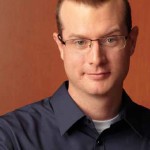 Where did you get the idea for this book? (I AM SLEEPLESS: SIM 299)
Most of my book ideas come from dreams I have at night, which are a mashup of events that happen in my daily life combined with the books, shows and media I take in. So basically, my dreams are about me being a super hero and so are my books.
For I Am Sleepless, I had a dream about kids with super powers, but they had physical handicaps. Around that same time, I was also thinking a lot about how much I could accomplish in life if I never had to sleep. Mash those two ideas together and that's where the idea for I Am Sleepless sprang from.
Will there be more books in the series? (I AM SLEEPLESS: SIM 299)
Yes, the series is a trilogy and I have two more books planned. Search for the Reader is next and The Splicer King is the final book.
What are you currently working on?
I'm currently working on a mini novella series titled 4 YEARS TRAPPED IN MY MIND PALACE. I'm about 3/4 through the first draft and have a release date of May 2016.
You can download the first 5 chapter sampler (remember it's a first draft) at my website http://iamsleepless.weebly.com/4-years-trapped-in-my-mind-palace.html​
4 YEARS TRAPPED IN MY MIND PALACE SYNOPSIS:
Diagnosed with a rare form of meningitis, eleven-year-old Aaron Greenburg is paralyzed from head-to-toe. He can't move a muscle or any part of his body, including his eyes or his eyelids to blink. Although he is alive, his doctors believe he is brain dead and unaware of his surroundings. But Aaron is not brain dead. He is very much aware of everything, trapped in his own mind with no way to communicate with anyone, including his parents.
Placed in a rest home for full-time care, Aaron retreats into his mind to cope with his imprisonment. But after one year alone, Aaron receives a roommate in the form of an outspoken, old, Jewish jazz musician named Solomon. With the blanket diagnosis of dementia, everyone thinks Solomon is crazy, especially Aaron. But when Aaron talks to Solomon in his mind, carrying on the normal one-way conversations he has with all of his visitors, something strange and unexpected occurs.
If you had a superhuman ability, which one would you like?
Touch someone and take away their greed. Think of how much better this world would be if you could take away greed and selfishness. Say so long to wars, murder, broken families, etc…
Who is your favorite author?
Brandon Sanderson. I've been hooked to his books ever since I read his Mistborn series. I'm pretty sure I've read every book he's published, some of them multiple times. The worlds he creates, the magic systems, and the intrigue/mysteries he has running in the background make amazing stories.
What do you do when you are not writing?
I love to play instruments and create music. I play/dabble in a number of instruments including guitar, bass, trombone, blues harmonica, piano and percussion. The best part is my kids are getting old enough that they are starting to make up songs on the piano and we have Family Jam Sessions. We also have Family Fight Nights. My oldest children take martial arts and we like to put on the sparring gear and go at it. The kids take turns coming at me two at a time, (even my 3-year old daughter), and they practice their strikes, kicks, blocks, etc… Basically, they get to hit dad and we have a lot of fun.
My wife and I also own and operate the online retail store www.playfullyeverafter.com. We sell toys, games, costumes and home décor items. It's more than a full-time job, but luckily we have a handful of wonderful employees, (most of them family members), and we get to work from home. This gives me a little more flexibility to write.
When and why did you begin writing?
This writing journey started as I became more involved volunteering with Anti Human Trafficking non-profits. You can learn how I became involved in that work at my blog http://abolitionistjb.blogspot.com. As I researched, learned and met individuals who had been sold into slavery, I realized I wanted to tell these stories. But some of the stories are so raw and unnervingly sad that they are hard to read about and can send people into depression.
I've talked to some people who said they couldn't handle how sad these tragedies made them and they didn't want to learn anymore about it because it made them so depressed they couldn't function.
So I set out with the goal to write a fictional story that gave the facts of human trafficking, showed you what was going on around the world, but gave hope through a hero, almost a super hero of sorts, that fought back. I wanted to make learning about these tragedies palpable to help spread awareness about what's going on and what's being done to combat modern slavery.
This became my first story, ABOLERE. Right now Abolere is a trunk novel. It was the first book and I learned a lot about writing in the process of creating the story, but it still needs some TLC to make it publishable. My goal is to finish it by Dec 2016. You can read the first chapter sampler on my website at http://iamsleepless.weebly.com/abolere.html.
What genre do you consider your book(s)?
This is tough because I have books planned for multiple genres including Science Fiction, Fantasy, Historical Fiction and Crime Fiction. I also have two non-fiction books I want to write.
That's why I decided to create the pen name Johan Twiss. I plan to use the Johan Twiss pen name for all of my SciFi/Fantasy books and my real name, John Burger, for everything else.
The problem is I have a backlog of book ideas and I get more each week. My wife lovingly smiles and nods her head, sometimes rolls her eyes, every time I say, "So I had a dream last night and I've got this great idea for a book." Maybe someday I will be a full-time writer and my writing will slowly catch up to my list of ideas.
Do you write an outline before you write?
Yes, but it's very bare bones. I have a long list of book ideas that I let simmer in my mind. When one of them starts to combine enough "cool scenes" in my head, I move it to the outline stage. My outlines consist of a few bullet points, with very few details, and they are usually incomplete sentences. It's basically a list of the scenes I'm excited to write about, put in order for the story to take place.
This is where my addiction to writing is fed. I love the discovery process of filling in the gaps and creating a story from these scenes. I'm always surprised and fascinated by the ideas that pop into my mind and exploring where those take the characters and plot. It gives me goosebumps. It's the drug that keeps me writing.
Please fill in the blank:
Keep Calm and Eat Chocolate— unless you're allergic, in which case I will eat your chocolate and mourn for you.
What advice would you have for writers?
As Dory says in Finding Nemo, "Just keep swimming, just keep swimming." But in the case of writers it's, "Just keep writing, just keep writing." The more I write, the more I learn about writing. I have a couple of trunk novels that may never see the light of day, but I learned quite a bit from the discipline of writing them.
Tell us three things no one knows about you.
1.  I play a mean blues harmonica, along with guitar, bass, piano, a variety of hand drums, and the trombone.
2.  I once met the Yankee Hall of Famer Joe Dimaggio in a Martinez, California strip mall parking lot. I was an 8 year old kid and my dad pointed him out to me. So naturally,  I went up to Jumping Joe as he unlocked his car and asked for his autograph with my dad's softball mitt that I snagged out of the back of our minivan. The signed softball mitt was later stolen. There went my college fund.
3.  I'm Batman- wait, I wasn't supposed to tell you that.
What's the best thing about being a writer?
Writing is an addiction for me, and it's one that I wholeheartedly feed. I love the discovery process creating a story from scratch. I'm always surprised and fascinated by the ideas that pop into my mind and exploring where those take the characters and plot. It gives me goosebumps. It's the drug that keeps me writing.
​
How do you deal with writer's block?
Honestly, I have not experienced writer's block yet. I'm sure I will at some point, but for now I have dozens of ideas for books and exciting scenes I want to write in my current works in progress. Right now I wonder if I will ever be able to write all the stories I want to tell.
---
We hope you enjoyed this Q&A session; now go out and buy his book! You can pick it up [easyazon_link identifier="1517166330″ locale="US" nw="y" tag="gimmethatbook-20″]here[/easyazon_link].