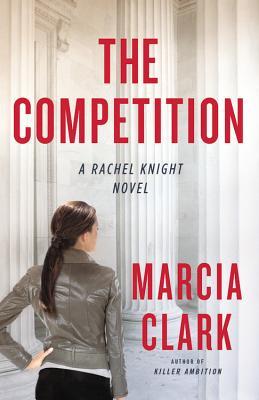 Rachel Knight's 4th outing seems to be business as usual; the familiar characters are investigating a Colombine – style shooting at the local high school. Two students come in with guns blazing during an assembly and wreak havoc, and the body count is high.  Knight, Bailey, and Graden attempt to track down the shooters, but as soon as they get a lead, things change and confuse the trail.  Our favorite gang banger, Luis Revelo, makes an obligatory appearance also. The more I read about him, the more I wish Clark would give him a bigger part in her books.
This story line was very interesting, bringing in psychology and referencing other tragedies such as Virginia Tech and Sandy Hook. I think the book could've been about 70 pages shorter, as Clark added twist after twist and it started to annoy me. Without spoiling things, all I can say is that the last 80 pages dragged, and then all of a sudden sped up, as if she just wrote any damn thing just to be finished. Pretty much everyone becomes a red herring, and I lost track of how many times they "solved" the case and then it twisted again. I just kept rolling my eyes and turning pages.
All that aside, The Competition is a solid book for Rachel Knight fans. Looks like I'll be continuing to read through the series.
Want your own copy? [easyazon_link asin="0316220973″ locale="US" new_window="default" nofollow="default" tag="gimmethatbook-20″ add_to_cart="default" cloaking="default" localization="yes" popups="yes"]You can get it here![/easyazon_link]